Our Next Production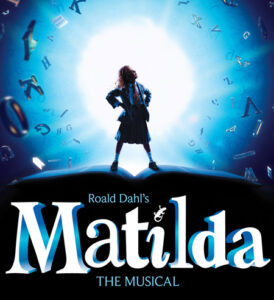 Matilda is a little girl with astonishing wit, intelligence and psychokinetic powers. She's unloved by her cruel parents but impresses her schoolteacher, the highly love-able Miss Honey. Over the course of her first term at school, Matilda and Miss Honey have a profound effect on each other's lives, as Miss Honey begins not only to recognize but also appreciate Matilda's extraordinary personality. Matilda's school life isn't completely smooth sailing, however – the school's mean headmistress, Miss Trunchbull, hates children and just loves thinking up new punishments for those who don't abide by her rules. But Matilda has courage and cleverness in equal amounts, and could be the school pupils' saving grace!
April 24, 2020 at 8:00 p.m.
April 25, 2020 at 8:00 p.m.
April 26, 2020 at 2:30 p.m.
Upcoming Productions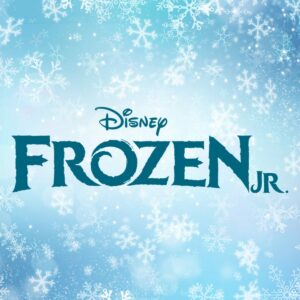 A story of true love and acceptance between sisters, Frozen JR. expands upon the emotional relationship and journey between Princesses Anna and Elsa. When faced with danger, the two discover their hidden potential and the powerful bond of sisterhood. With a cast of beloved characters and loaded with magic, adventure, and plenty of humor, Frozen JR. is sure to thaw even the coldest heart!
June 26, 2020 at 8:00 p.m.
June 27, 2020 at 8:00 p.m.
June 28, 2020 at 2:30 p.m.
Past Productions
Waterville Playshop has been delighting audiences for a long time. How long you ask? Well, let's just say that when our first production premiered, the President was Harry S. Truman, the TV show I Love Lucy had just come out, and the hot new toy was Mr. Potato Head!
The long and rich history of Waterville Playshop has refined this community organization into a group that strives to put on professional quality shows using the abundant talent that Northwest Ohio has to offer. Let's take a look at the shows of the past that have helped us to perfect our future…
2010 to present
2018-2019
Mary Poppins Jr. (June 21, 22, 22)
9 to 5: The Musical (April 12, 13 14)
Footloose:  The Musical (November 16, 17, 18)
2017-2018
Alice in Wonderland Jr. (June 22, 23, 24)
Spamalot (April 13, 14, 15)
Broadway Christmas Revue (December 11, 12)
Once Upon A Mattress (November 16, 17, 18, 19)
2016-2017
Lion King Jr. (June 22, 23, 24 & 25)
Fiddler on the Roof (April 27, 28, 29, 30)
High School Musical (November 18, 19, 20)
2015-2016
Elf Jr. (June 24, 25, 26)
A Patriotic Music Review (May 19, 20, 21, 22)
Children of Eden (April 15, 16, 17)
Into the Woods (November 6, 7, 8)
2014-2015
Oliver (Oct 31, Nov 1 & 2)
Aladdin, Jr. (June 26, 27, 28)
Guys and Dolls (April 24, 25, 26)
Leading Ladies (Feb 13, 14, 15)
2013 – 2014
Anything Goes (October 18, 19, 20)
The King and I (May 9, 10, 11)
Over the River & Through the Woods (February 14, 15,16)
2012 – 2013
The Wizard of Oz
Lend Me a Tenor
Joseph & His Technicolor Dream Coat
2011 – 2012 – The 60th Anniversary Season
The Sound of Music
The Dixie Swim Club
Seussical the Musical
1952-2010 Archive
Donate Today
Every penny matters. We value every single contribution because it means we're one step closer to our goal. Our community stands strong to help those around us.